The students of Marin Preparatory Lower School Science have been learning how art and technology help shape cultural identity by  investigating the ancient city of Teotihuacan, Mexico.
Clase Chambi (2nd grade) and Clase Picasso (3rd grade) participated  in a special science field trip to the San Francisco De Young Fine Arts Museum to learn about one the earliest and largest cities in the Americas- Teotihuacan: City of Water, City of Fire.  An exhibition organized in collaboration with Mexico's Instituto Nacional de Antropología e Historia (INAH).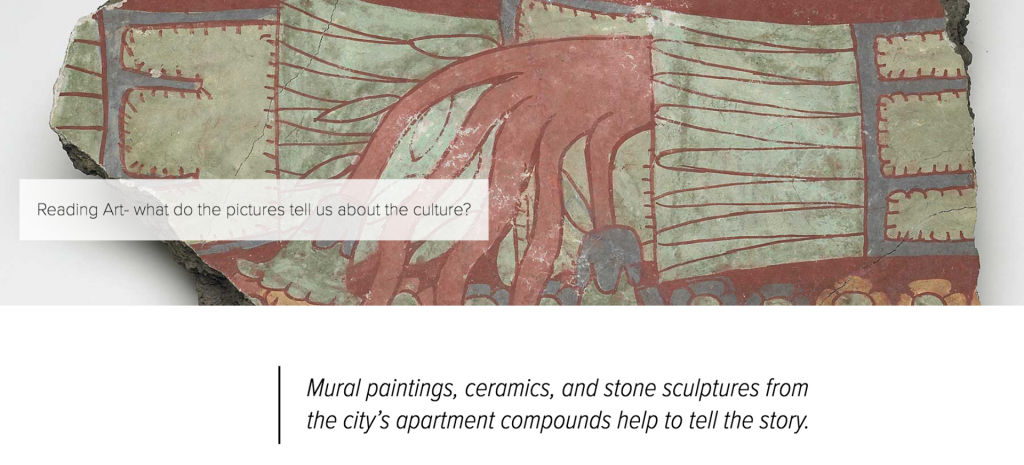 Teotihuacan is located approximately 30 miles from Mexico city, in a great valley surrounded by mountains, and is one of the most visited archeological sites in Mexico. Teotihuacan was inhabited between 150 BCE- 600 CE.
Our student investigators researched how art and technology left behind by this ancient culture help to shape our modern day understanding of Teotihuacan as an urban environment.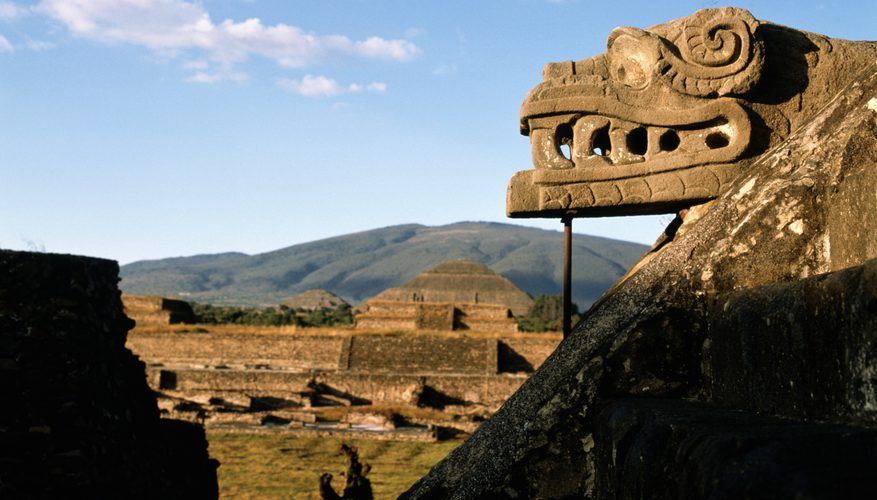 In doing this, students imagined a day in the life as a Teotihaucano by looking at the natural resources available, technology used,  and 'reading the art' of the graphics found on murals and objects.  Clues to the political and spiritual structure of this ancient city were hypothesized and connections were made to current day traditions.
Many mysteries remain of Teotihuacan but one thing is clear from the story left behind by the many murals, artifacts, and structures still standing so many years later: this was a large civilization comprised of immigrants from all over Mesoamerica.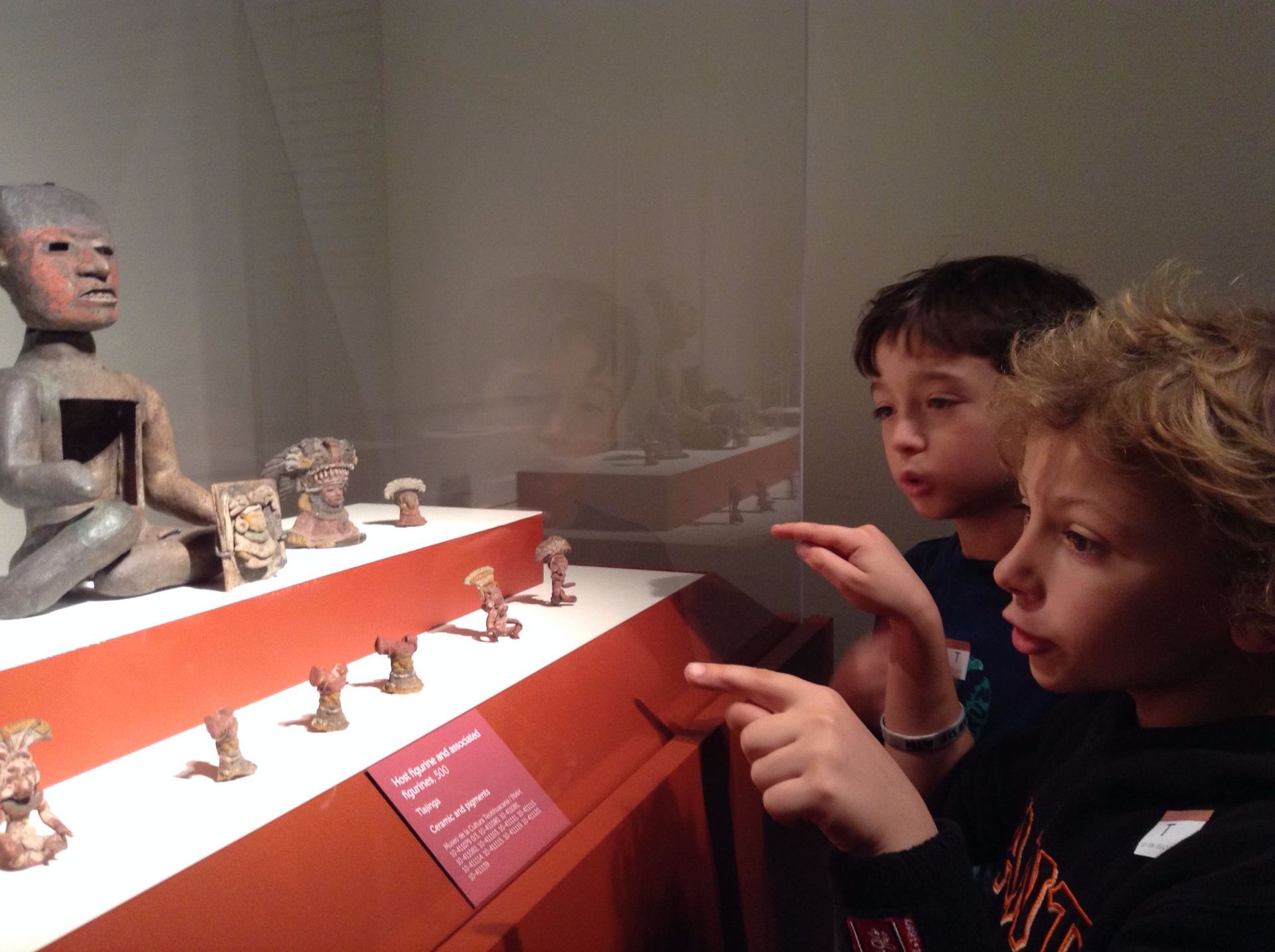 Marin Preparatory 3rd Grader Lila A. dove deep into the meaning and architectural layout of the structures of Teotihuacan.  In particular, Lila found the Pyramid of the Moon fascinating.  This is what Lila learned:
Pyramid of the Moon, Teotihuacan
by Lila A.  
The Pyramid of the Moon is the second largest pyramid in modern day San Juan Teotihuacan, Mexico after the Pyramid of the Sun.  It is located in the Western part of the ancient city and mimics the contours of the Montaña Cerro Gordo, just North of the site.  
Some have called it Tenan, which in Nahuatl means "Mother of Protetective Stone."  The Pyramid of the Moon covers a structure even older than the Pyramid of the Sun.  The structure existed prior to 200 CE.
The Construction of Pyramid of the Moon began between 200 and 250 CE and completed the bilateral symmetry of the temple complex.  A slope in front of the staircase gives access to the Avenue of the Dead, a platform atop the pyramid was used to conduct ceremonies in honor of The Great Goddess of Teotihuacan. 
Ceremonies were also conducted in honor of the Goddesses of Water, Fertility, The Earth, and even Creation itself.  The platform and the sculpture found at the bottom of the pyramid are thus dedicated to The Great Goddess.
To learn more about the ancient Civilization of Teotihuacan follow these links: